Welcome to PIHC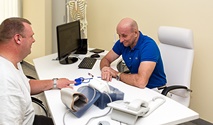 Saturday, 27 October 2012 was the official opening of the Phuket International Health Clinic (PIHC).
The opening was celebrated with a ribbon-cutting ceremony hosted by Dr. Gerhard Melcher. The ceremony was attended by the press, consulate and chambers of commerce representatives from various countries. Doctors and staff were present to provide informational tours of the state of art medical clinic and to answer relevant questions.
The Clinic is now open to the public. Please feel free to come by for a tour, ask questions and/or make an appointment.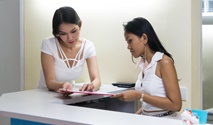 Phuket International
Health Clinic (PIHC)
The Phuket International Health Clinic (PIHC) is a new state of-the-art clinic, located in the heart of Patong City, on the ground floor of the Andaman Beach Suites Hotel.
PIHC is a collaboration built upon years of international and Thai medical experience, to meet the needs for both Western and Eastern medicines. Our established Western and Thai professionals leverage advanced knowledge to provide the highest level of health care—not only to the community we are privileged to serve, but to Phuket's valued visitors, alike.
Our doctors take pride in providing quality and personalized health care with the emphasis upon your health and well-being.
Our medical services include:
Acupuncture | Acupressure
Chiropractics (Chiro-Med)
Counsel for behavioral and preventative health-solutions
Emergency/Urgency Medical
General Practice
Immunizations (By appointment only)
Orthopedic Care
Pediatrics & Neuropediatrics
Pharmacy
Primary Care
Sports Medicine & Therapy
Clinic Hours
Weekdays:
Mon-Fri: 9am - 8pm
Weekends:
Saturday: 9am - 8pm
Sunday: on call only
Contact Us
T: +66 (0)76 342856
F: +66 (0)76 345857
E: info@pihc.asia